Denne begivenhed er allerede afholdt.
Smertekursus med Phil Austin
15. marts 2019 @ 9:30

-

16:30

1750DKK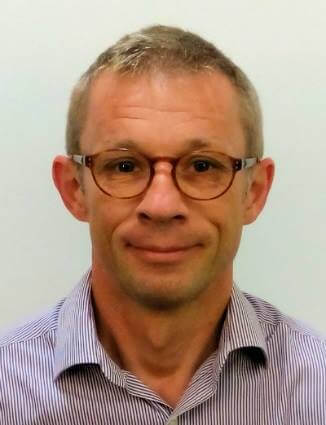 Pris: 1750 kr – og igen 50% rabat til de osteopater der blev færdige i 2018 og er fuldgyldige medlemmer! Send en mail til info@danskeosteopater.dk – og du får en rabat kode der anvendes ved tilmelding og betaling.
Sprog: engelsk
Chronic pain: mechanisms and research
Phil will first present an introduction to the mechanisms of chronic pain that includes discussion on peripheral and spinal central sensitisation, higher centre and descending pain modulation.
The second part of the lecture will focus on the unique mechanisms of visceral pain. Here Phil will discuss the influence of the stress via the HPA axis and the recently researched effect on microbiota on not only on visceral pain sensitisation, but also their effect on mood and personality.
Finally, Phil will talk about some of the feasibility studies of pain in chronic pain and spinal cord injury patients at in Sydney's Greenwich Hospital.
Biography
Phil Austin is a UK-trained osteopath and research fellow who holds a PhD in pain medicine. His research interests include the assessment of endogenous pain modulation, the effect of virtual reality on neuropathic pain severity and brain function in people with spinal cord injury. Phil's clinical areas of interest include the effects of work-related stress on the severity and duration of musculoskeletal pain in computer-workers. Phil also works as a tutor for the MSc in Clinical Management of Pain at the University of Edinburgh and University of Sydney while also being involved in various areas of palliative care research at Greenwich Hospital in Sydney.